The real Glamping
is here
An amazing Beach & Country resort
Short said, Glamping is luxury style camping. Or nature, space, confort and luxus. We have choosen to offer only 15 spots, some with luxury tent, some with woody smart home. Here you can feel the farm land, the front beach with the adriatic sea, our trees and the pinewood dunes. Here you can have your place where to relax, enjoy and experience. Here is the real glamping.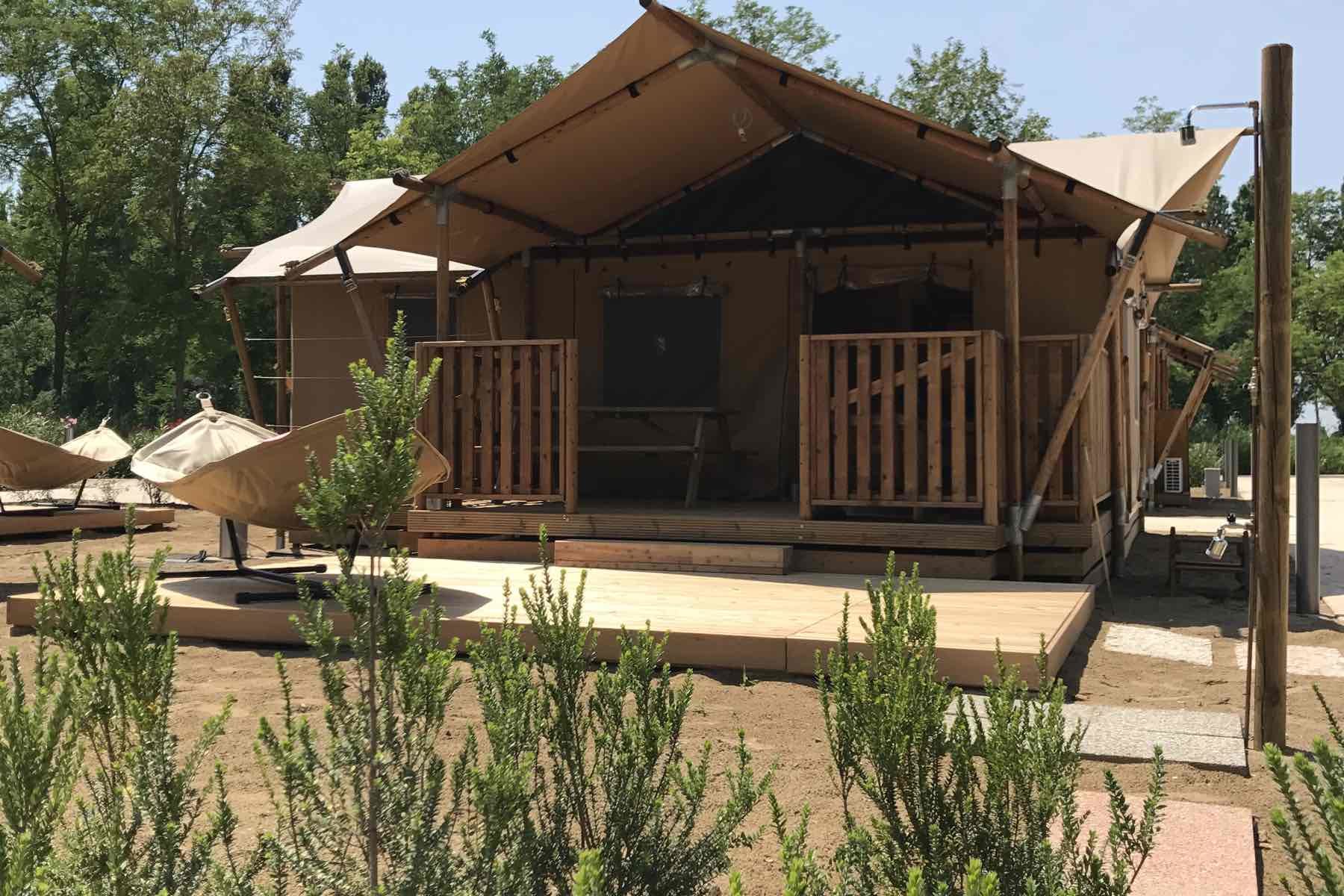 Book now to reserve the best luxury tent or smart home
Yes we know that you wanted more. But we could not.
Only 15 places, only 15 spots, only 15 families.
This is our Glamping. That's it.
This is a place for everyone.
Find your attitude, find your soul.
A safe resort for children
Children feel safe here. No cars, no worries. Let them go and explore the sorroundings.
We know how stressful can be, that's why we call it vacation. Nature, movement, family and fun.
Do you think it's not the right moment? Well think again. Book now and get the best offer.
Explore! You will love it.
The green and the nature
The sea and the sandy beach
The trees and the farm.
Choose your best view, then enjoy and relax.
The Most Beautiful Suite
Say hello to your Home
A perfect holiday house or your home away from home. We call it the happy experience, you can name it a wonderful holiday. This was made for you, and we want you to enjoy every single moment of it.
This Is One Amazing Holiday
Don't look around too much. We are the only glamping nearby Venice. Avoid the holiday vacation villages with hundreds of pitches, and come to a real farmholiday with only 15 pitches instead. Enjoy, relax, retreat
Choose Your Favorite Style
Don't know what to choose? Well we have two styles, the tent and the wood.
Both very leisure, both very relaxing. Now it's up to you!
The Luxury Tent
The Wood Smart Home
Explore! You will love it
On the adriatic coast. Sea, beach and country.
Between historical Caorle and funny Jesolo.
Nearby artistic Venice. Do you need more?